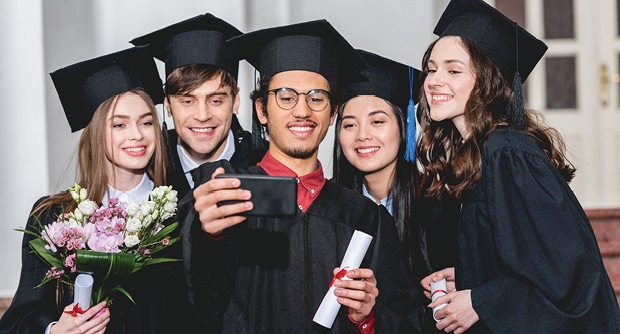 It's graduation season. Students are walking across the stage. Parents' eyes are tearing up. And the transition into a new life is about to begin. Start this new chapter in a new vehicle from the Folsom Auto Mall.
The Folsom Auto Mall is comprised of
9 dealerships with 13 new car brands
– that means you can browse thousands of vehicles to find the best match for your budget and style! Choose a new Ford, Buick, GMC, Chrysler, Dodge, Jeep, Ram, Volkswagen, Nissan, Hyundai, Kia, Chevrolet or Toyota! Or, take a look at some of our quality pre-owned vehicles.
If you're in the Elk Grove area and are graduating or have a loved one graduating – the Folsom Auto Mall is inviting you to shop at one of our our new car dealerships for huge graduation savings! Many manufacturers even have special graduation rebates. Browse our wide selection of
new cars, trucks, vans and SUVs
. Our new car dealerships near Elk Grove have new vehicles starting under
$15,000
!
If you're worried about bad credit or no credit – let us help you. With nine finance departments and decades of experience, our credit department staff are experts in getting people like you approved. Don't let that be the reason you miss out on our graduation savings. Commemorate this magical time for you or your loved one by buying or leasing a new vehicle from the
Folsom Auto Mall
.
It's one of our favorite seasons which is why we're celebrating the graduates with huge savings from our new car dealerships near Elk Grove. Shop our friendly, no-hassle dealerships that are conveniently located next to each other. This limits the time you waste driving around looking at vehicles and increases the time you can spend enjoying your new ride!
What are you waiting for? Head over to the Folsom Auto Mall today and shop for a graduation gift your graduate is sure to love. It's the perfect graduation gift in Elk Grove. A new vehicle is just the start to this next chapter of life – whether you're moving from Elk Grove or commuting within. The Folsom Auto Mall congratulates all graduating seniors on a huge accomplishment!