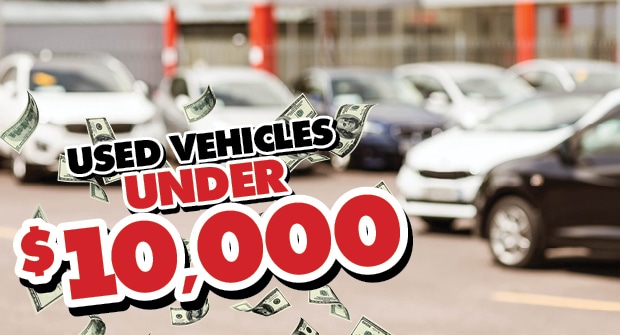 Find the used car specials you've been looking for
?If you need cheap, reliable transportation for
under $10,000
, consider the Folsom Auto Mall. The Folsom Auto Mall is conveniently located near Roseville. With 9 dealerships and over 800 used vehicles available, you can find the used car specials you've been looking for.
The Folsom Auto Mall's
used car inventory
changes daily; you can find local trades, low mileage lease returns, prior rentals and auction vehicles. You're sure to find the low priced, quality vehicle you need. Right now, the Folsom Auto Mall has over 40 vehicles available under $10,000 and we're just minutes from Roseville. Used car specials are always changing, so check our website for updated information or to browse our inventory. Additionally, we have service departments at every location and we service all makes and models.
You can buy your next vehicle in cash or get help with financing. We work with national lenders to get you the best possible finance rate. Our credit experts have been in the business for decades, so credit approvals are typically fast and easy. You can even begin the approval process now, completely confidentially, by filling out a
credit application online
.
Used car specials near Roseville are easy to find at the Folsom Auto Mall. If you're in need of used vehicle under $10,000, shop us today! We can help you find exactly what you need at the price and payment to fit your budget. Shop used cars, used trucks, used SUVs - even used luxury vehicles and certified used cars. It's all at the Folsom Auto Mall, just a short drive from Roseville. Check out our
locations page
to get directions and visit us today!